We can flexibly respond to local companies, companies from overseas in Vietnam and overseas delivery.
VIETNAM FUKUNAGA has many deliveries to local companies in Vietnam as well as global companies including Japanese companies. We deliver to Vietnam domestically and deliver to Japan and other overseas locations. Please contact us if you have problems such as "we can not find a good packing material in Vietnam..." or "we want the same level of quality we have used before".

We support logistics improvement with know-how over 20 years and rich lineup
VIETNAM FUKUNAGA has been engaged in packaging materials business in Japan for over 20 years, mainly for large bags for industrial use (JUMBO BAG, flexible bags). Similar to the detailed response according to the customer and the site in Japan, by entering the local site in Vietnam and searching for the environment and issues, We can propose packaging materials that are perfect for your demands. We handle a wide variety of packaging materials such as large JUMBO BAGs, sachets, drums and dirt bags to meet customer demands. Please feel free to contact us if you have any problems with packing or the logistics that accompany it.
1. JUMBO BAG (FIBC)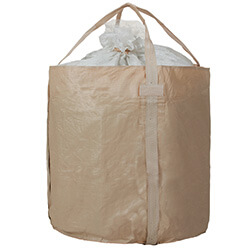 It is a bag made of durable polypropylene. We can provide any size and strength up to 2t. We are active in mass transportation of heavy goods, powders and granular ones. When you are not in use, JUMBO BAG can be folded and it becomes compact. The transport efficiency is also excellent. We can handle everything from food and scientific raw materials to waste.
Inquiry about JUMBO BAG
For some products, we are also conducting Vietnam's first stock online shopping. If you are in a hurry, please try it!
Online shopping page is here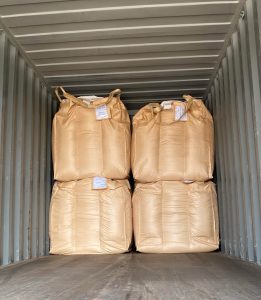 When exporting by container or freighter, have you ever thought:
"I wish the loading capacity would increase a little…"?
For anyone who has that problem, why not try our new Fukunaga Baffle Bag?
Fukunaga Baffle Bag allows you to load more into the same space, increasing the packing efficiency.
Compared to standard jumbo bags, the loading capacity of the Fukunaga Baffle Bag can increase up to 25%.
Learn more about Fukunaga Baffle Bag
2. PP cross bag (sandbag bag, rattan bag, cross bag)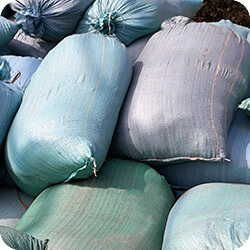 A breathable bag made of woven fabric with polypropylene or polyethylene yarn. They range in size from small to large and are used in everything from crops to feed and waste.
Inquiry about PP cross bag
3. PE bag (PE bag, fertilizer bag, heavy bag for resin)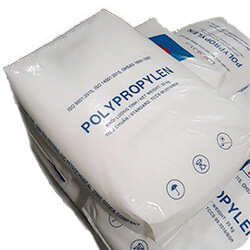 A bag made of polyethylene sheet that is non-ventilated and highly sealed. It is often used for packaging of chemical raw materials, synthetic resins, paint raw materials, and fertilizers and feeds.
Inquiry about PE bag
4. PE bag (inner bag)
It is transparent, and thickness and size can be manufactured freely. Although it is possible to use it alone as a PE bag, it is also used as an inner bag of a PP cross bag or a flexible container bag, and it is possible to prevent the contents with much powder and moisture from leaking out.
Inquiry about PE bag (inner bag)
5. Drums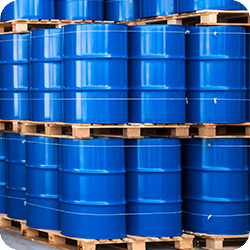 It is used for the transportation of liquids and oils that can not be carried by FIBC bags, and heavy objects with sharp corners. The customization of the specifications of the upper lid and the inlet, and body color and print are also available. It is a 200-liter steel drum.
Inquire about drums
6. Shopping bag (PP cross)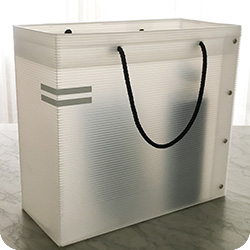 It is a shopping bag made of polypropylene and also possible to print on the size and specifications of the handle and the body. It is adopted by major supermarkets and mass retailers and is possible to correspond to fine color specification and print contents.
Inquiry about shopping bag
With the lightness of the footwork unique to Vietnam based in Hanoi with the footwork unique to Vietnam, we offer a wide range of proposals from other packaging materials and small lots not mentioned above to container delivery and custom-made production. You can contact us not only by phone or fax but also by e-mail, so please feel free to contact us!