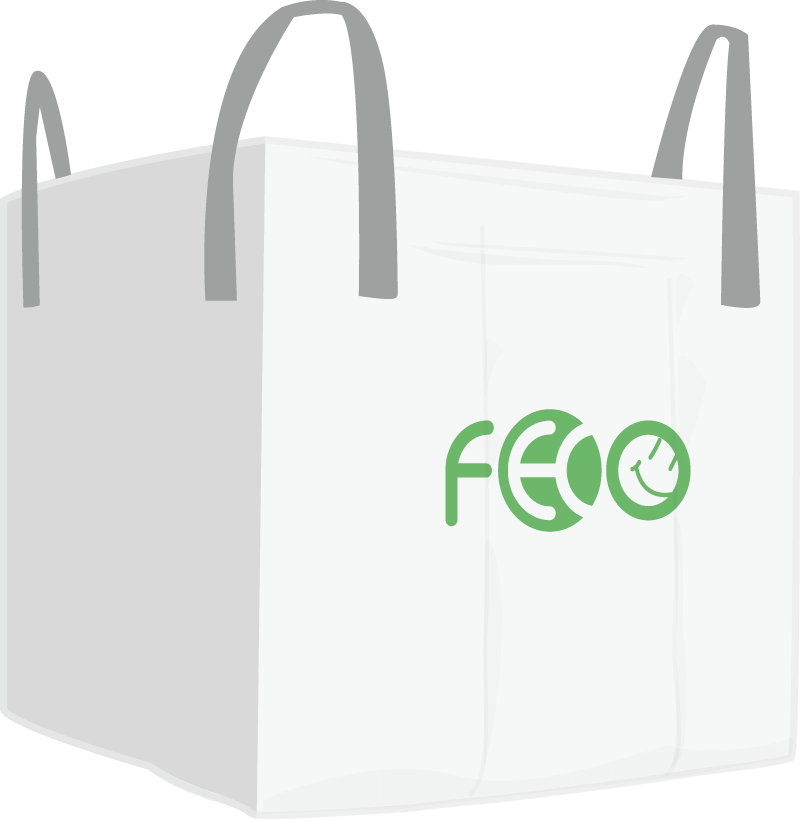 When exporting by container or freighter, have you ever thought:
"I wish the loading capacity would increase a little…"?
For anyone who has that problem, why not try our new Fukunaga Baffle Bag?
With the Standard FIBC, once filled, its shape will become round. Therefore, when loaded in a container or a freighter, unused space will be created, lowering the loading efficiency.
However, with the Fukunaga Baffle Bag, it allows you to load more into the same space, increasing the packing efficiency. Compared to standard jumbo bags, the loading capacity of the Fukunaga Baffle Bag can increase up to 25%.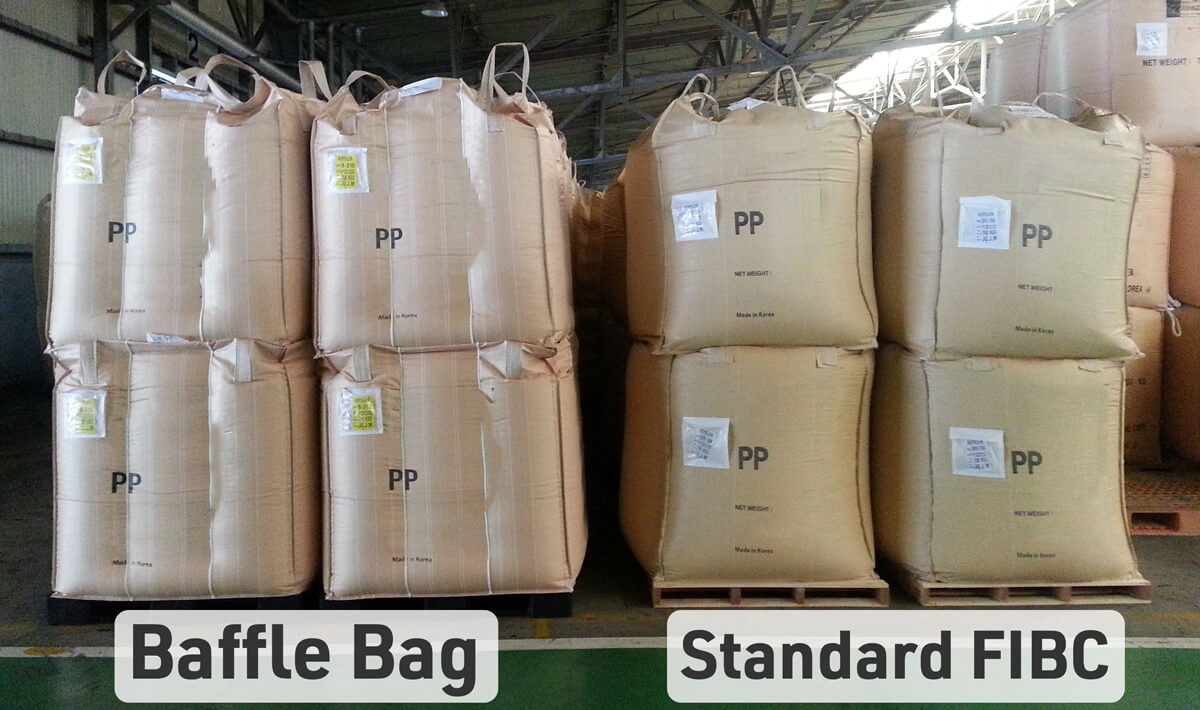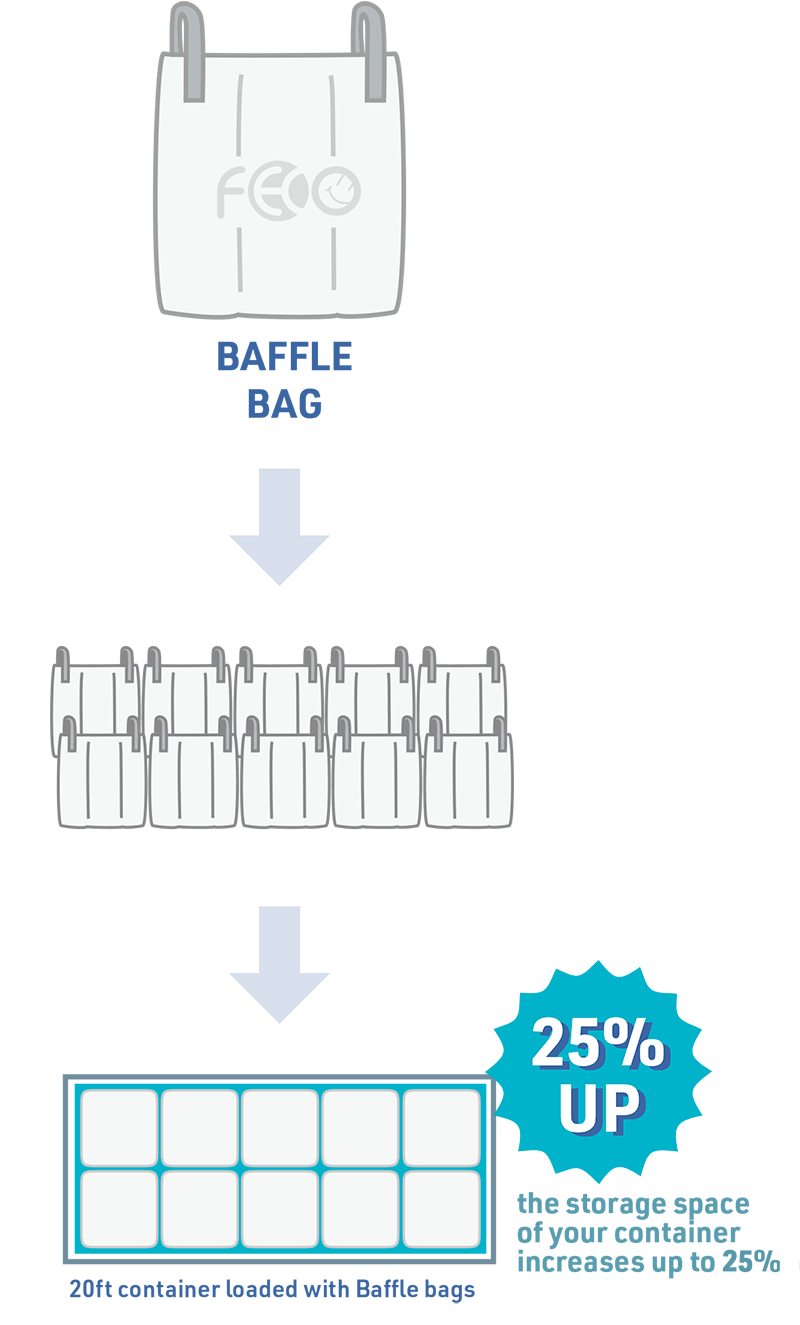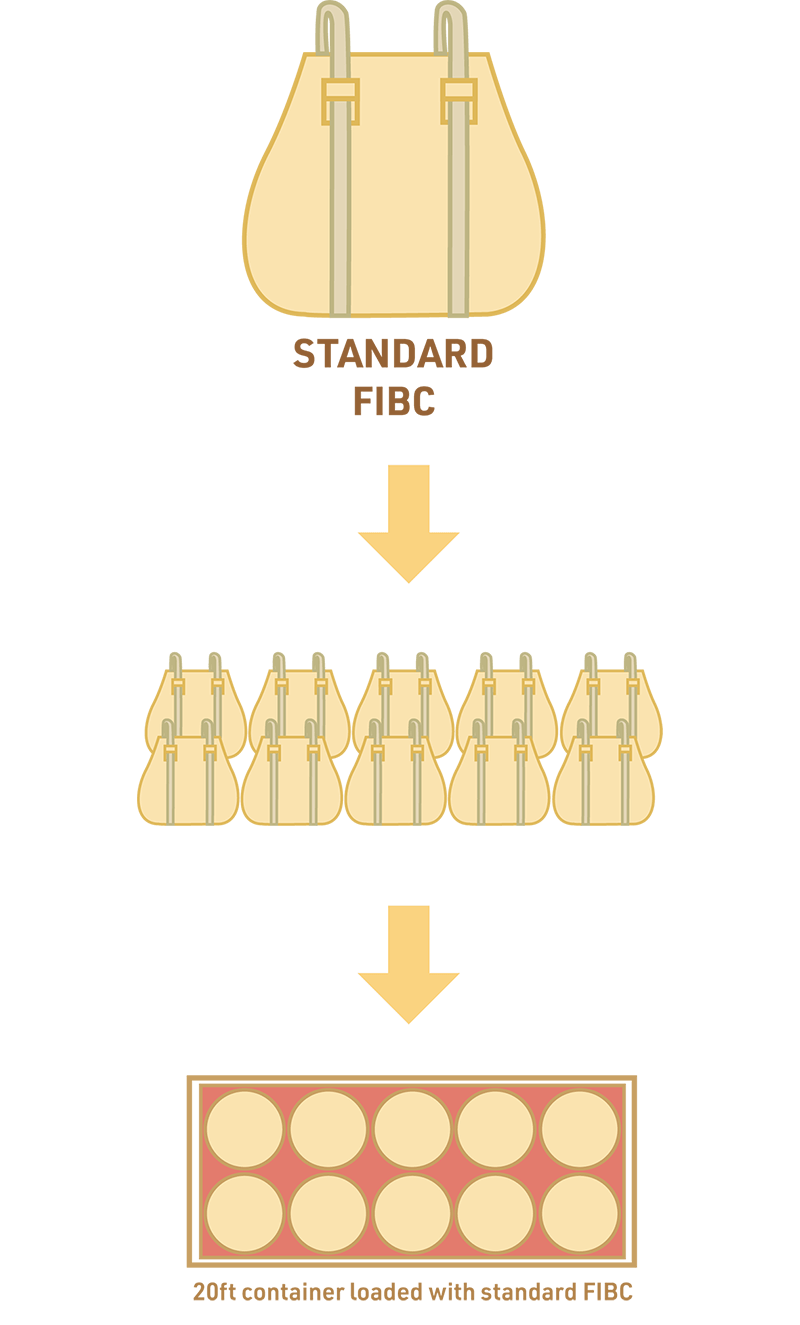 Fukunaga baffle bags stay in the same shape even once filled up, are perfect for stacking and storing in warehouses, before or after transporting materials.

Once filled up, the FIBC bags can still change shape. This makes stacking difficult and therefore requires more storage space while risking a collapse of the pile.
With its square shape, the baffle bags can be stacked with more stability, minimizing the risk of the pile to collapse. This allows for safer storage and transportation.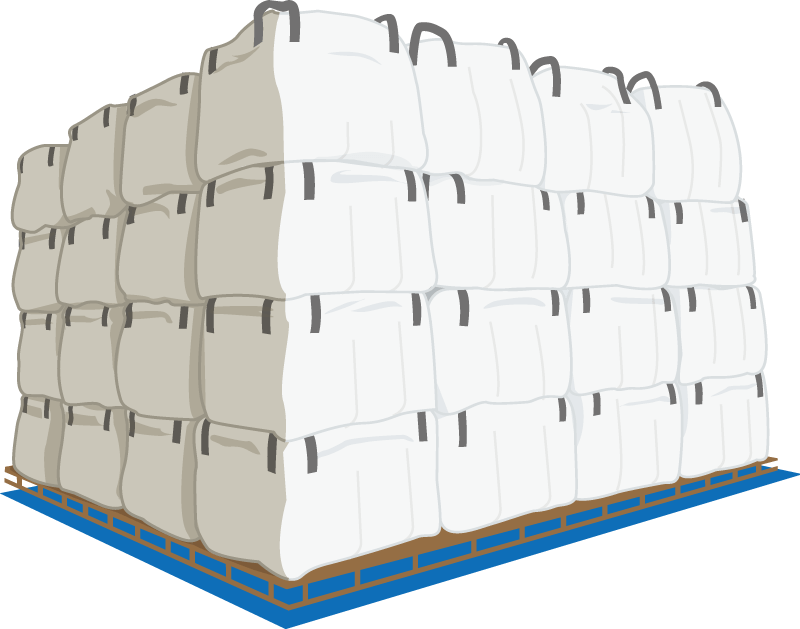 We will adapt the specifications to the needs, usage environment and contents of each client.
If you want to improve the loading efficiency of containers, cargo ships, and trucks, please contact us directly. Our staff will be happy to assist you.
Fukunaga Baffle Bag's Inner structure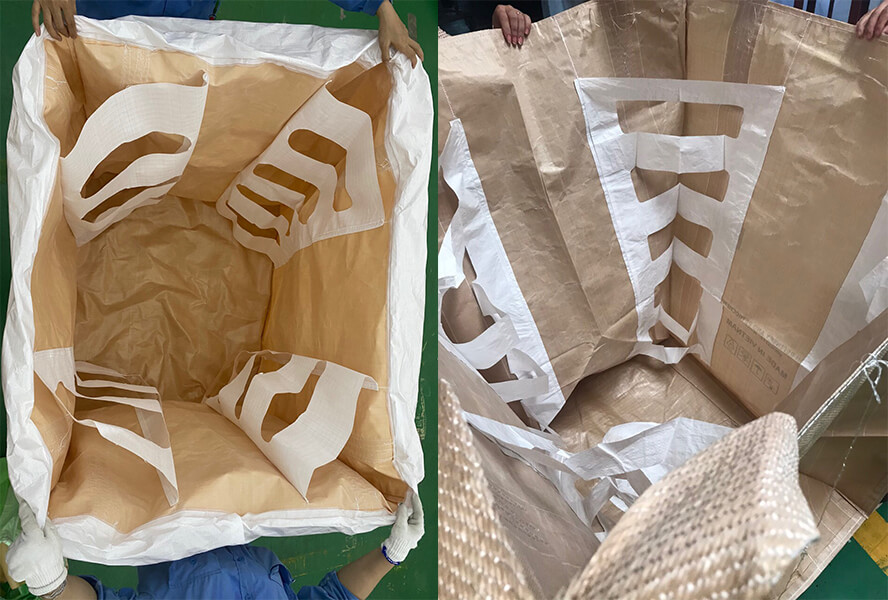 The supports are installed on the insides of the bag. These supports help hold the shape by preventing the sides from bulging out.
*Those supports are available in a net type or a fabric type as seen in the diagram.
We will adapt the material depending on the contents of the bag.
FAQ
Q: What is the size of a Fukunaga Baffle bag?
A: The standard size is 105 cm width x 105 cm depth x 110 cm height, but we manufacture various sizes depending on the order.
Q: Can you make an original size?
A: We can provide various sizes according to our customer's request.
With the long-term technical experience in the field, we can advise your company on choosing the appropriate size for your needs.
Q: How long is the delivery time?
A: Our standard delivery takes around 30 days.
Q: What kind of goods can we use it for?
A: Baffle bags are being used for transporting powders or granules. They include plastic resins, chemical raw materials, paint products, pharmaceuticals, food raw materials, feeds, processed ore products, and grains such as rice and wheat."
Q: What happens if an accident occurs?
A: Our products are covered by our product liability insurance throughout Asia, which is not available from any other company. If there is any trouble in the country where the product was filled or exported, it can be covered by our insurance all over Asia.
Q: Can a Baffle bag be used repeatedly?
A: The product is guaranteed for one-time use only, therefore if reused, please use with caution.
Q: Can it be used in food applications?
A: Fukunaga Baffle bag complies with the Food Sanitation Law and it can be used for food. Please contact us for more details.